Defy logiken i Mother Nature med Ruffle Lace Women's Manual Open Straight Paraply. Håll dig torr och skyddad mot alla utomhuselement genom sin vattentäta och snabbtorkande baldakin. Tillverkad av blandning av bomull och polyestertyg - För bättre solskydd. När Mother Nature är på hennes värsta kan användaren skyddas med sin metallram. Dessutom är detta manuella öppna paraply med Ruffles Lace ett unikt paraply som har en toppändad dekoration och ruffles spets runt kanten. Det gör detta paraply en anmärkningsvärd design på moderna dagar.
Detta paraply har säkerhetslöpare för att öppna och stänga smidigt. Och ett gemensamt skydd ger skydd mot leden som leder till det kraftigare paraplyet. Detta är en perfekt balans mellan styrka och flexibilitet så att den kan tåla en kraftig regnskur och stark vind och kan bestå under en längre tid. Vi har också en snäppknapp så att användaren enkelt kan lagra detta paraply när det inte används.
Hyades Paraply distribuerar ett brett urval av paraplyer inklusive färdiga stilar för att dekorera med företags- eller reklambranschen. Som tillverkare erbjuder vi det bästa priset på alla produkter och har kraften att vara flexibel på alla viktiga leveransdatum.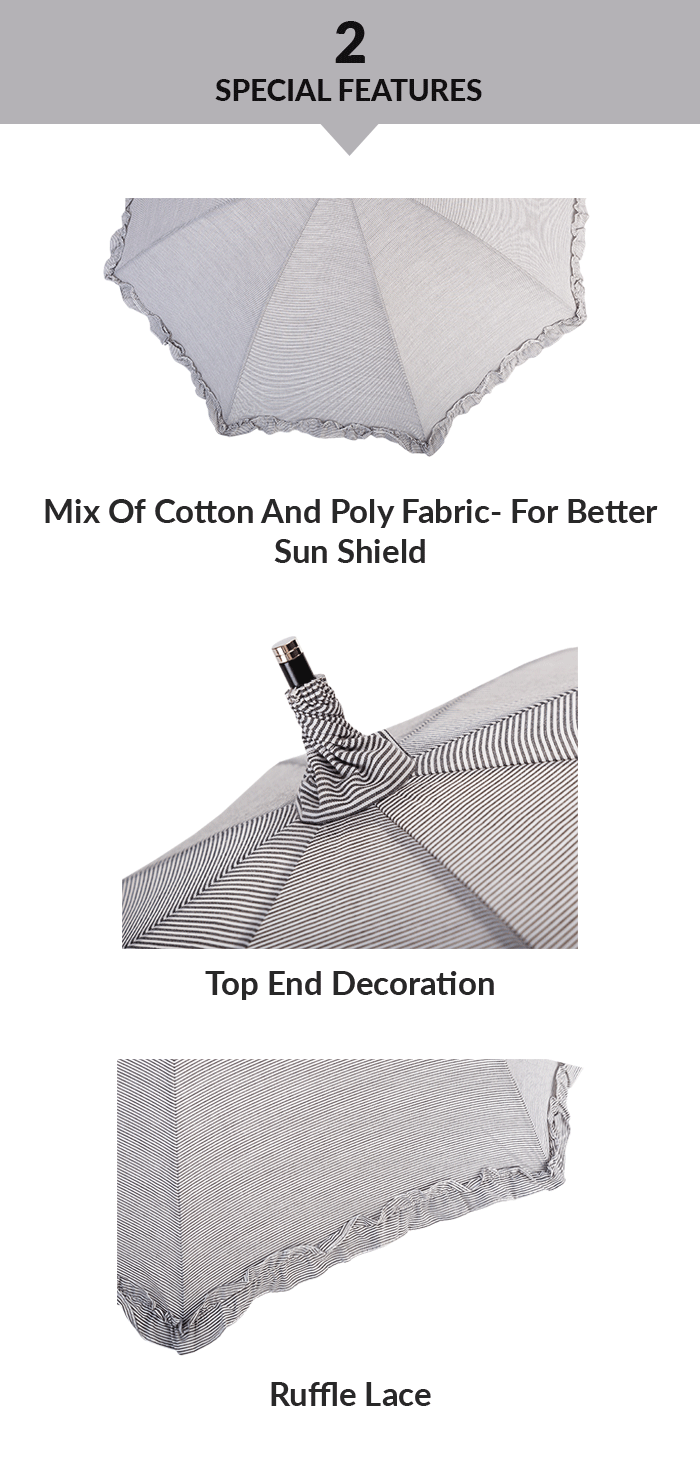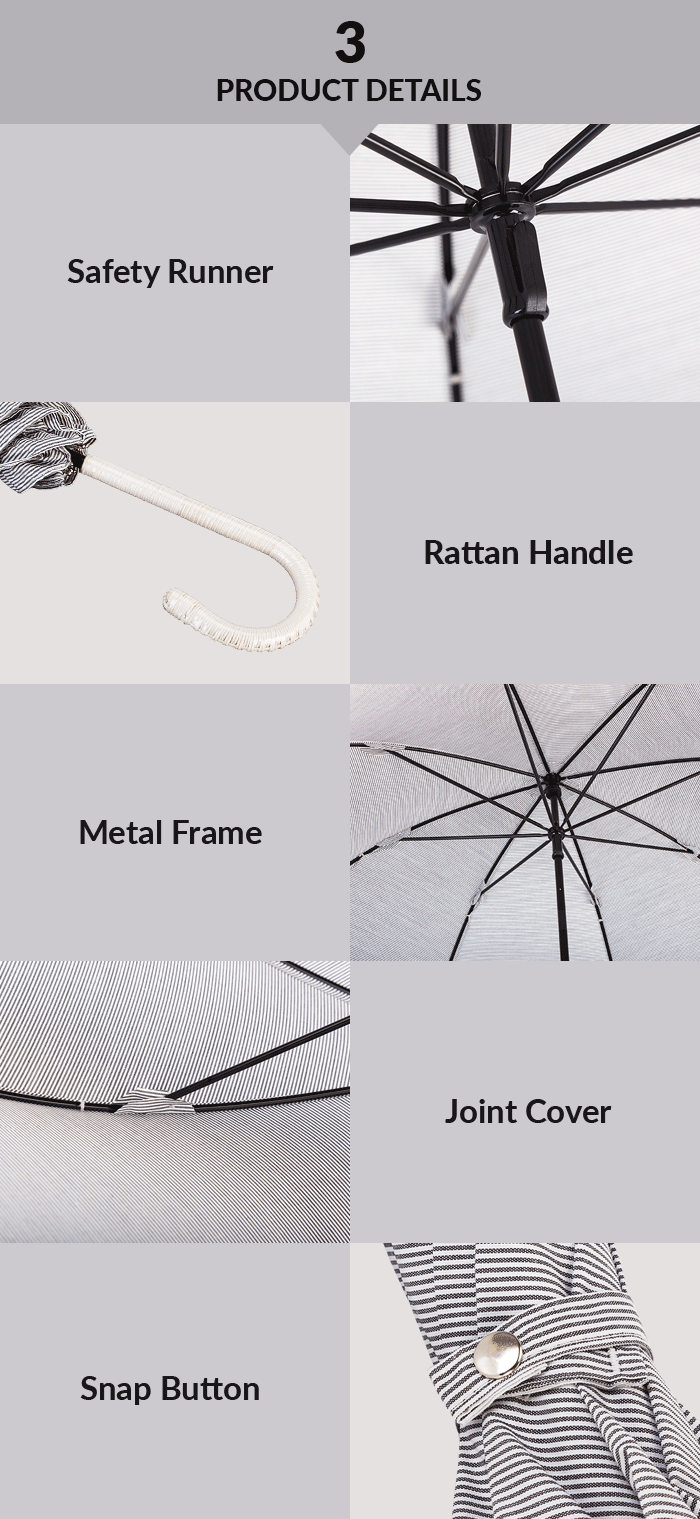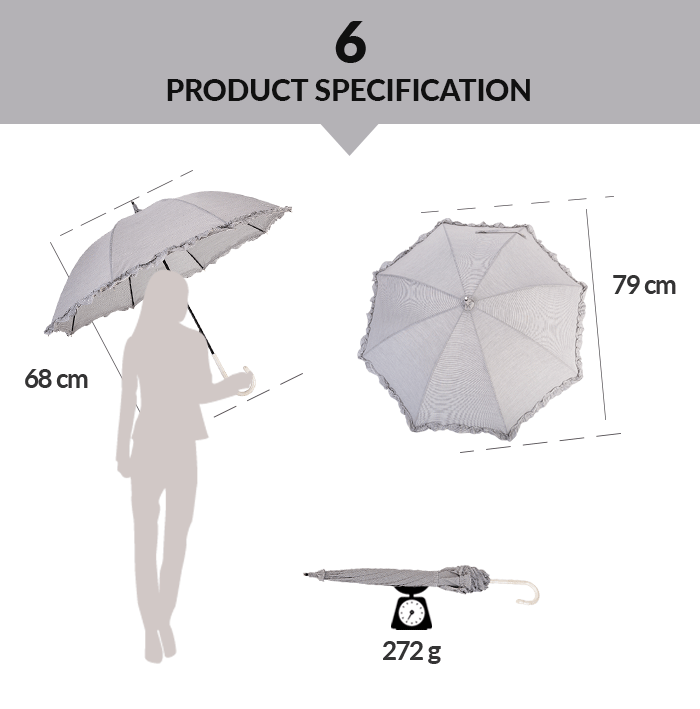 | | |
| --- | --- |
| *Details: | |
| Weight: | 272 g |
| Arc.: | 47 cm |
| Diameter: | 79 cm |
| Height: | 68 cm |
| Sleeve: | Optional |
| | |
| Fabric: | Mix of Cotton And Poly |
| Waterproof: | Yes |
| Water-repellent: | Yes |
| | |
| Frame: | |
| Shaft: | Metal |
| Ribs: | Iron |
| Handle: | Rattan |
Om oss
Hyades Paraply är ett enda företag som erbjuder support, kunskap och råd för dina paraplyer. Det är viktigt att arbeta med ett företag som har djup kunskap om paraplytillverkning. För att säkerställa att alla tekniska element kommuniceras korrekt kan vi tillhandahålla exakta specifikationsblad, inklusive material, färgprov, prover och preproduktionsprover så att bulkproduktionen möter din design.
Du kan vara säker på det bästa resultatet och smidigaste utvecklingsprocessen på marknaden med hjälp av vårt team av erfarna och kunniga paraplymästare.
Vi är ett taiwanesiskt företag specialiserat på tillverkning av olika exklusiva och designer märkesparaplyer. Vårt företags uppdrag är att uppnå högsta kvalitet på fältet och att gå utöver kundens förväntningar. Vårt produktsortiment från rakt paraply, pagodaparaply, leksaksparaply, fällbara paraplyer, auto öppna och stänga falsparaply, till golfparaply; från barnstorlek till vuxna; från mäns paraply till kvinnors paraply.
Paraplyproduktionsförfarande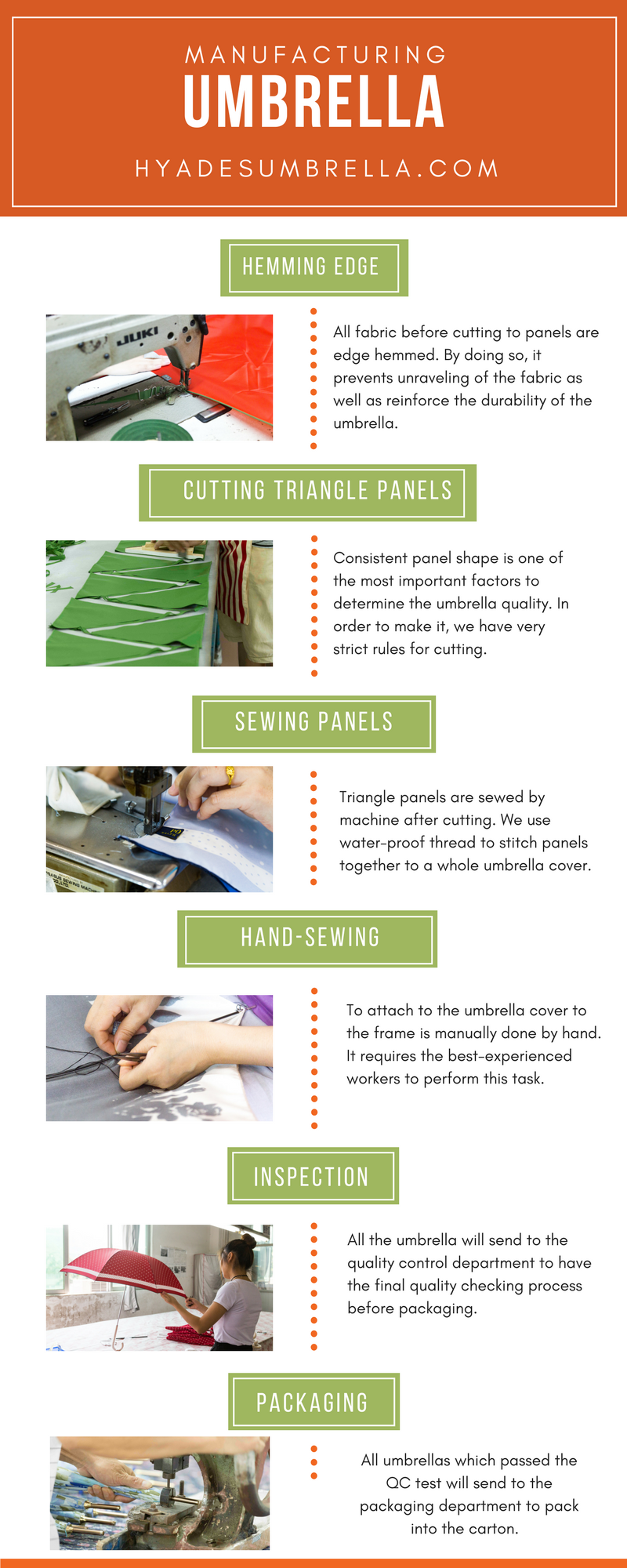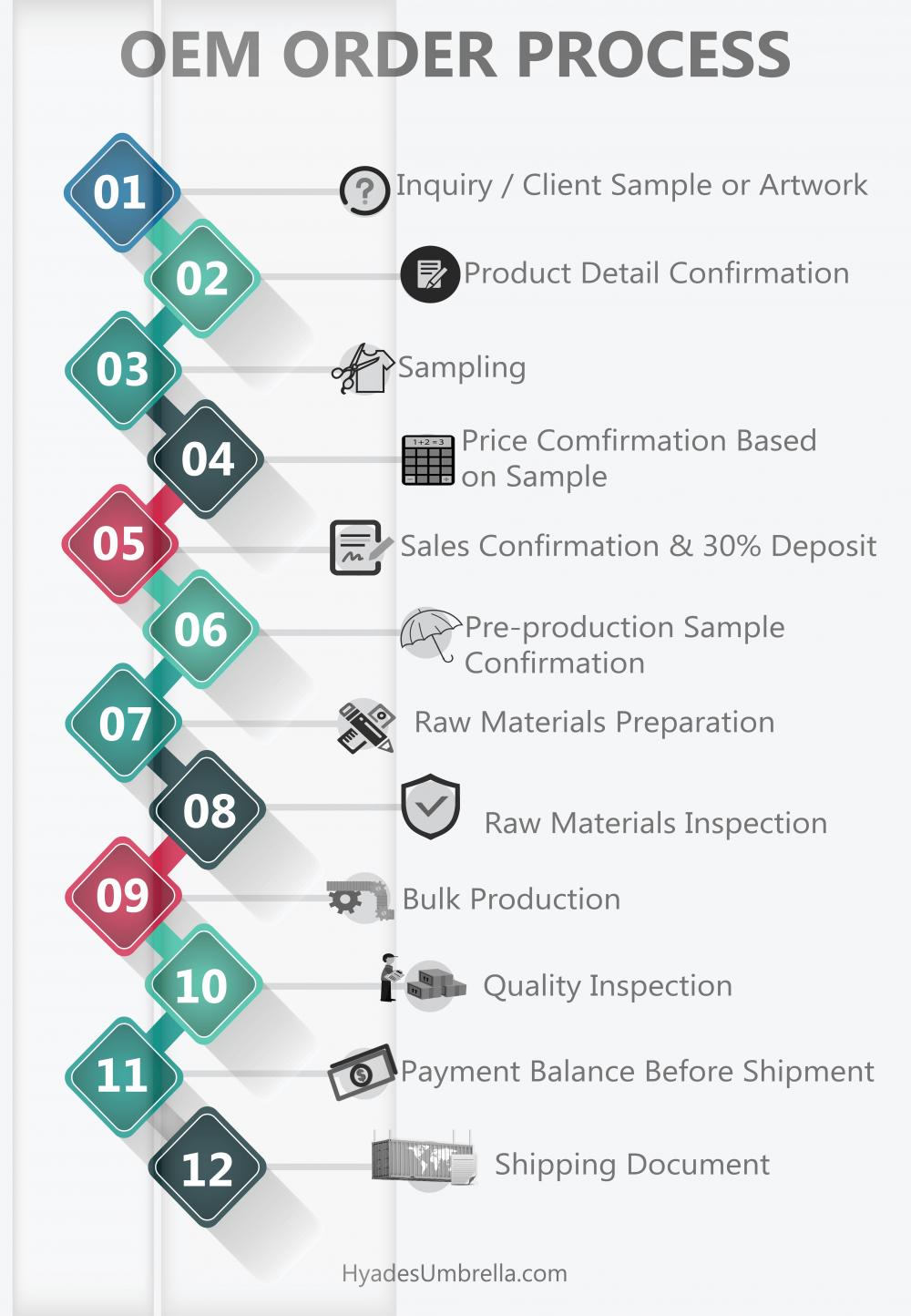 Produktkategorier : Rak paraply > Manuell öppet rakt paraply